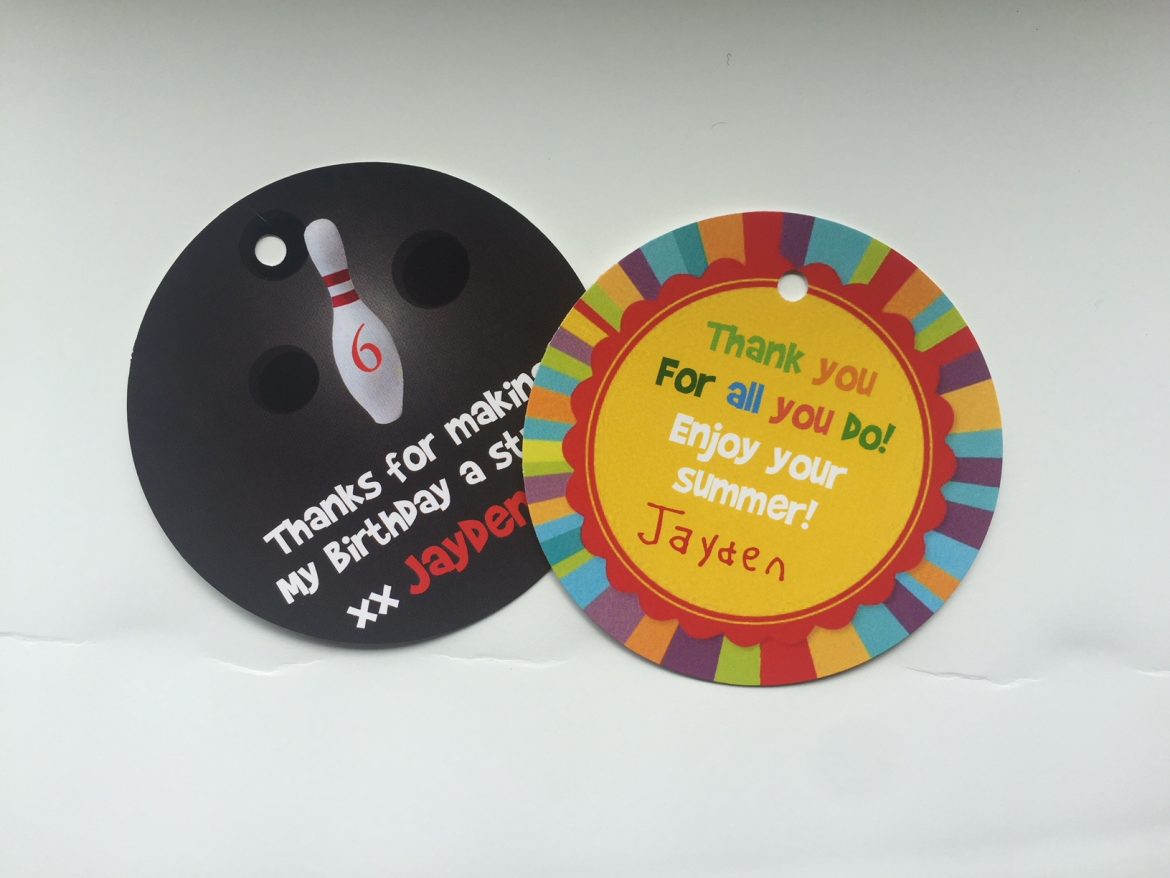 Custom Favor Tags are Great for your Budget!

Personalized Favor tags are a great way to finish off your party favors or gifts.  GreatFavors.com favor tags are custom made to your specific needs.   Just let us know the perfect size, colors and wording and we'll create something unique just for you.   We can add just about any graphic, too, so let your imagination run wild and free!     If you can't figure out what you want, don't worry about it – that's why we're here… let's start talking and we'll design something just right for you.    A well-designed favor tag can be the perfect finishing touch for a simple, inexpensive favor.   On a budget? Don't forget your table favors – with the right tag – can pull double-duty as a place card!
Personalized Favor Tags for any Occasion!
Our client was so happy to give these cute favor tags out with favors for her son's 6th birthday – a bowling party! They turned out really cute and were the perfect compliment to her theme.   She was so excited by our work that she decided the teachers at her son's school deserved a special thank you, too – but not just anything ordinary would do for her little boy – she sent us her son's real signature and we "signed" the tags with his own handwriting!  He was thrilled to see what we did – and we were thrilled to help!
Let's get the party started!  See more favor tags